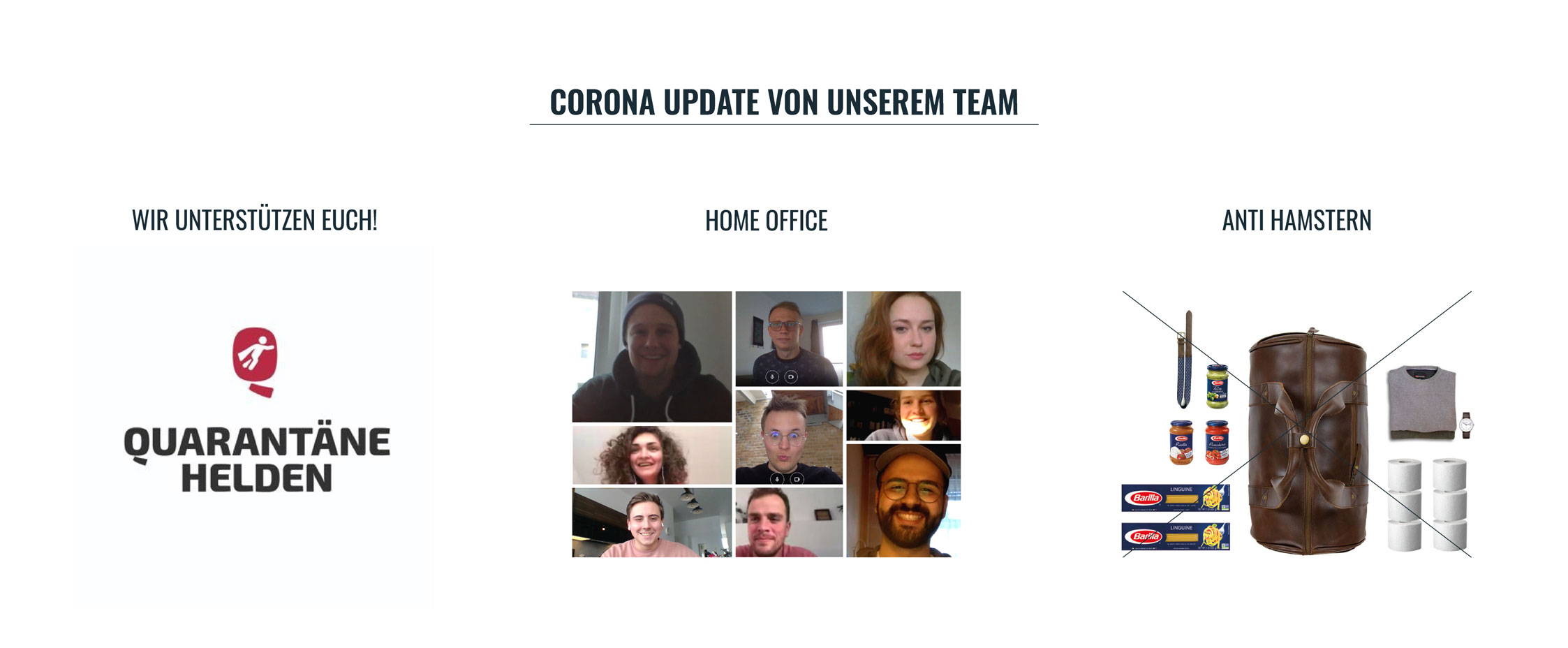 status: 25.03.2020. 1:00 pm
What precautions are you taking regarding COVID-19 ? 
Our warehouse employees in Germany work in 2 separate shifts, all employees in our Berlin office work from their home office and we are in daily contact with our production facility.
Is your production going on as usual?
On 21.03 our production plant was closed for 14 days. All employees will continue to receive their salaries from us and we are in close contact with the authorities and employees. This is a precautionary measure, all our employees healthy. 
Can there be delay in the delivery of my order due to COVID-19? 
We work in two shifts in logistics to minimize the risk and to keep our delivery promise, which ensures that employees do not meet each other across shifts and therefore cannot possibly get infected. Basically we have the majority of our products in stock. As usual, we will hand over all packages within 2 - 3 working days to DHL and UPS.
Is Buckle & Seam economically effected by the Corona crisis?
Due to store closures, the shutdown of production and a difficult environment, the situation is different than planned. We plan to continue to financially support our production staff and hope for the continued support of our customers. Every order gives us a further security.
Can I place an order with engraving despite COVID-19?  
Yes, the initial engraving is done in our logistics in Germany, so go get your personalized bag today.
Is the Anum School's school operation impaired? 
As a precautionary measure, all schools in Karachi were closed on 13.03, so the Anum School supported by us is also closed until further notice. We are in close contact with government representatives in Pakistan.
Was passiert, wenn DHL mein Paket nicht zustellen kann, z.B. weil bestimmte Regionen abgeriegelt werden? 
Stand 18.03 12:00 liegen uns keine Informationen für eine Abriegelung vor. Falls dies jedoch zu einem späteren Zeitpunkt eintritt entstehen in diesem Fall für Dich selbstverständlich keinerlei Kosten. Wir bitten Dich jedoch, mit unserem Service das weitere Vorgehen zu besprechen. 
What happens if DHL cannot deliver my parcel, e.g. because certain regions are blocked? 
As of 18.03 12:00 we have no information for a "lockdown".  However, we have been assured of delivery even if there is a curfew. For reference, in Italy and France DHL and UPS continue to deliver, only the signature on the delivery is waived.
Is there a risk of catching the virus or becoming infected via the products?  
No - There are currently no cases where it is proven that people have become infected through contact with goods. Based on the findings and assessment of the Federal Institute for Risk Assessment (BfR), we can say, according to the current state of knowledge, that "an infection with COVID-19 via surfaces that do not belong to the direct environment of a symptomatic patient, such as imported goods, mail or luggage, is therefore unlikely".

source: BfR stand 17.03.20 
How can I contact you with questions?
Our entire team works from home during this time, you can contact us through the normal channels and via Email at service@buckleandseam.com
How can I help?
There are numerous initiatives for people who are more able to leave the house. We invite you to support our friends of quarantine heroes.
Kudos to our friends @snocks for the inspiration of this page.