One of the most critical decisions you will have to make throughout the course of your careers is selecting the perfect business bag. If this does not seem like it is a topic of grave importance to you, think about it this way; your business bag will be there for all the important moments of your career, from moments of success, to meetings, and promotions. Finding the right bag to complement your working style can add a sense of ease and organization to your work life.
Selecting the right bag to accompany you on your working journey should be done strategically, breaking it down into three criteria of importance: storage, transit, and style. Here are some of our suggestions that might work depending on your needs:
Spacious and multifaceted
Sierra Messenger bag is ideal for someone who needs a spacious bag. It fits laptops up to 15" with room for a binder, books or file folders. Its sturdy body and clasp enclosure flap gives the Sierra a timeless feel. It can be carried the classic style by the top handle, or if you prefer to be hands free, the detachable shoulder strap allows for cross body carrying. You could also consider threading it through the handle and wear it backpack style.
If you prefer something smaller and compact, maybe you're just looking to upgrade to something that works as a laptop sleeve but can also securely carry documents and your other necessities. The Portfolio Ralph is the ideal solution. This dynamic case has a laptop sleeve built in along with designated pockets for pens and cards, a magnetic pocket, snap straps to secure items like headphones or keys. The portfolio has a three sided zip enclosure and can be laid flat, which makes for a great statement piece in a business meeting.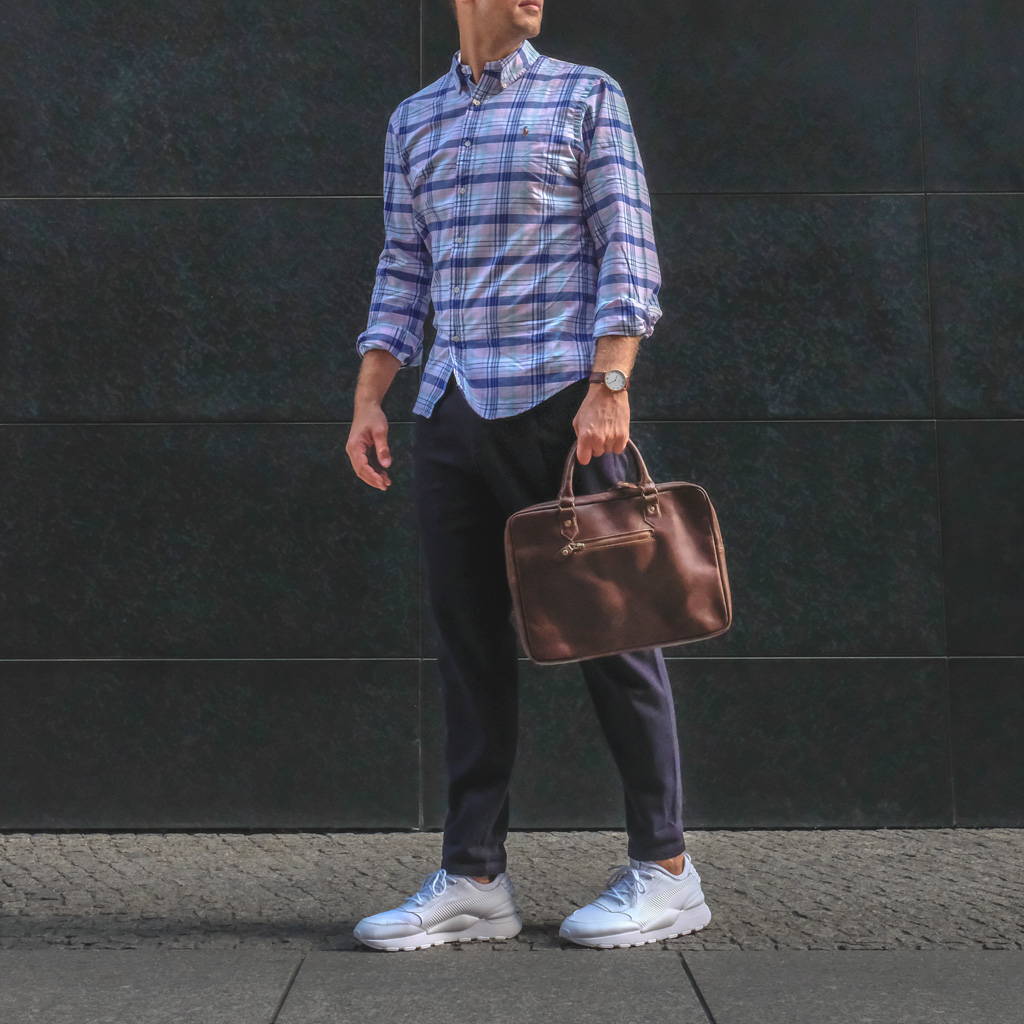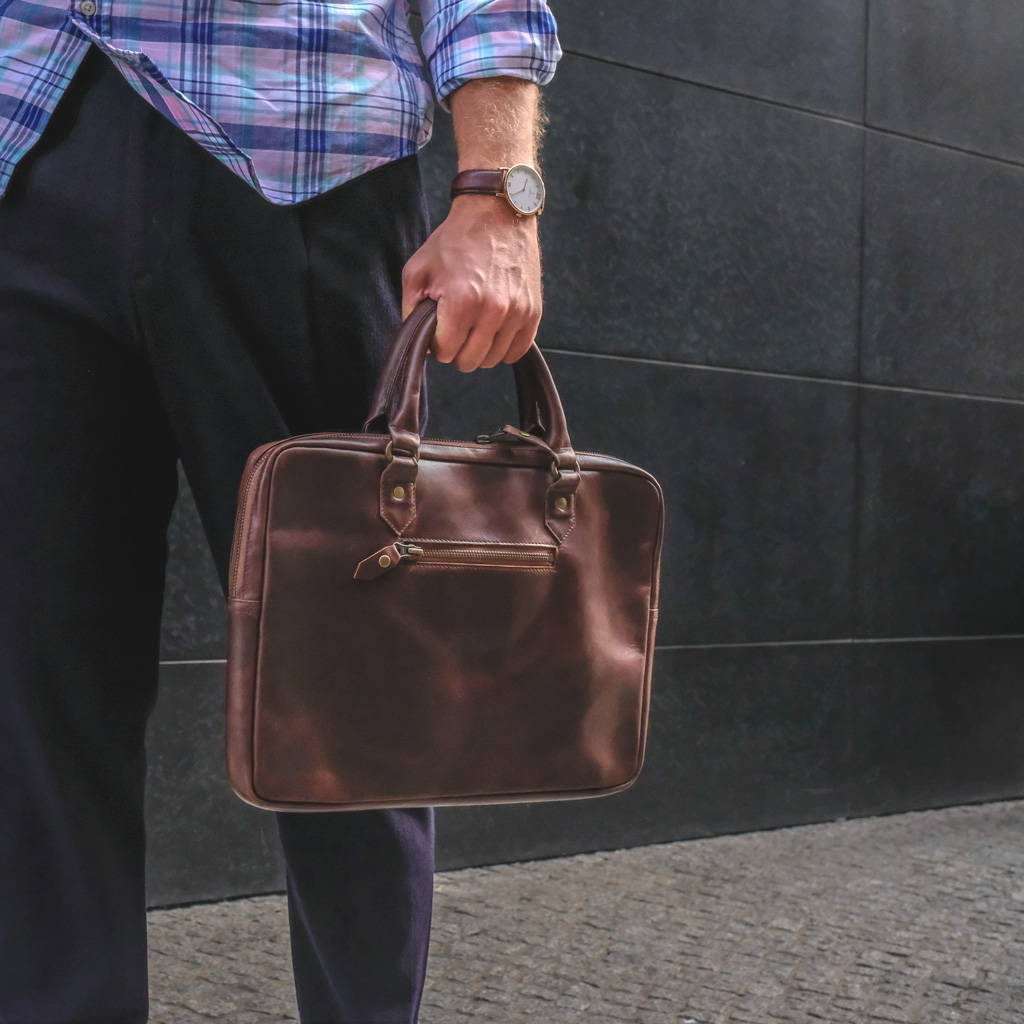 Maybe you are thinking that these both sound great, but you need something in the middle — a bag that is compact yet spacious with an easy-to-carry handle. Our Cali Briefcase is exactly the sweet spot that can fit your laptop along with other business necessities while still being compact and easy to carry by its top handles. Cali has a soft body with a built-in padded laptop sleeve, with the large main compartment to store any folders, binders or books you need to bring along with you.All of our business bags are made with premium full grain cow leather, making them durable and long lasting. 
Each bag can be personalised to make it stand out from the crowd by adding your initials and choosing your inner lining from a selection of prints. Explore our full business bag collection here, and remember this bag is going to accompany your business endeavors for years to come.